Alright folks, we are entering wedding, cruise, outdoor festival (etc) season. And you know what that means… dancing! Whether you are the bride and groom, mother or father of the bride or groom, or just friends of the bride and groom, you don't want to get caught on the sidelines wishing you had taken some dancing lessons. We have all kinds of simple moves to fit almost any dance style. We also have all kinds of classes to fit almost any schedule or budget. Read on to learn some of the many ways to get ready for all the summertime dancing-fun coming just around the corner!
1 - Need to get started dancing? or to brush up your dancing skills? Friday nights are where it's at!
Friday nights, from 7:00-8:30, join friends and fellow beginners for a fun and friendly workshop featuring 2 dance styles and giving a sneak peak of 3rd - all for less than a cost of a movie! Our aptly named "Cheaper-Than-A-Movie" beginner workshops are one of the best date-night/buddy-night, learn-something-new, just-have-fun activities around!
These workshops serve so many different purposes. Since they are always taught from the beginning, they are a great way to try out partner dancing with no commitment. If you keep coming back, because of the way the schedule works, you will get to see a dance three weeks in a row, giving you the review and practice you need to have a good foundation.
These nights are also perfect for people who know how to dance, but are just a little rusty and want get back in the saddle...or "on the dance floor" might be more appropriate : )
Whether you come on your own or with a gaggle of friends, these workshops are friendly, fun, and just plain cool.
Even though we are here most Fridays, holidays and special events do occasionally pop up. The next blip in the schedule is Memorial Day weekend on Friday, May 26: no workshop that night. You can find the complete schedule, plus details on pricing, 6-pack discount, and what dances are being covered at http://www.sapphiredance.com/CTAM-Fridays.php
2 - Monday nights are High Power Latin nights in May
If your spring isn't heating up enough already, add to the rising temperatures by coming out to Upper Level Mondays in May, featuring awesome Latin styles. AC and fans included in every workshop. Cha Cha, Rumba, Bachata, and Salsa, in that order, will be at 7pm starting May 1st. We will not be having class on May 29th due to Memorial Day.

All of our Upper Level workshops expect Level 2 experience in the featured dance. The material is designed to highlight a few fundamental patterns with more advanced technique and applications woven into something more challenging and exciting, providing something special for both intermediate and advanced dancers. If you are unsure if a class is right for you, please email info@sapphiredance.com or call 540-382-8782 to talk to an instructor and get out more details.
Check the whole line up at http://www.sapphiredance.com/int-adv-wksp.php.
3 - 1 Class, 2 Good to miss: 3-Count Hustle
Want to take your Hustle up a notch in speed, looks, and technique? Want to be able to dance Hustle to some slower, smoother songs? Want to spend four weeks learning fun patterns and new ways to use them?
If you answered yes to any of these questions then plan to come out May 1st at 8pm to see what 3-Count Hustle is all about! If you have Level 3 experience in 4-Count "regular" Hustle, or equivalent, you are perfect for this class. Even if you are familiar with 3-Count Hustle, you know that there is always room for improvement, and more moves.
4 - Vinyl Vibe Dance Party "Put on your Boogie Shoes" - Saturday, May 13
"What A Wonderful World" to spend "Another Saturday Night" "Shake Rattle And Roll"ing and "Jive Talkin'" at the "Disco Inferno"......so "Johnny B Goode"and come on out to Sapphire on Saturday, May 13, for a Hustle lesson at 7:30 and dance party at 8:30. When those oldies start playing, we dare you to not dance!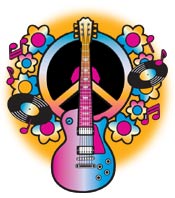 Whatever retro flavor speaks to you, from 50's on up to 80's, you'll find it in the playlist with tons of awesome tunes. You can always request them, too! In addition to your favorite oldies, the music will feature all your favorite styles as well. Whether it's Ballroom, Swing, Latin, or Country that you are looking for it will be there.
As a special treat, members of the Lindy Hop Beyond the Routine Class will be performing to "Hey! Baby" at the mid-dance break.
So, don't let it be "Just My Imagination"....and don't "Stay" home and get so "Lonesome (you) Could Cry"...come dance with us!
5 - Free: Summer Sampler Intro Lesson at the Blacksburg Community Center - Tuesday, May 23
It's hard to believe another season of excellent dancing in Blacksburg has come and gone….but here it is, time for our Summer Sampler to kick off a fresh new set of classes with a variety of levels and styles.
What are we offering this summer? So glad you asked! The Summer schedule is available on-line at www.sapphiredance.com/groupclasses.php and on the Sapphire Google Calendar at www.sapphiredance.com/calendars.php.
But why look through the list and choose from all the excellent options on your own, when you can take a guided tour for free? Come out to the Sampler and get answers to all your questions, see demonstrations, dance a little, and sign up for your favorites you right then and there on Tuesday, May 23, 7:15pm, at the Blacksburg Community Center.
Come out to learn about dancing in general and more specifically what we are offering this summer. You've got nothing to lose and can even get $8 off every class that you register for that night. Heck, we will give you an extra $8 coupon just for showing up.

Hope to see you there!
6 - Got a wedding this year? We've got your "first dance" covered!
This time of year, when the wedding couples start coming in brimming with anticipation and excitement, is always such a pleasure. Our goal is to help you feel confident, excited, and happy about your first dance… which can otherwise be a bit stressful. Our skilled instructors help wedding couples with the entire process from...
- choosing a song (if needed)…
- making a grand entrance (if that's your style)...
- achieving that polished, comfortable, not "too rehearsed" look (we all want that, right?)...
- and finishing with a sweet, final pose that will have you and all your guests grinning from ear to ear.
Whether you're looking for simple and understated or dramatic and non-traditional, Sapphire can help you with that and everything in the middle.
Check out our bridal package designed just for wedding couples, http://www.sapphiredance.com/bridalpackage.htm.
This gives you the individual time you need with your instructor plus some experience in a group setting as well. You will spend most of your time on your "first dance" but will also have the opportunity to sample other dance styles as well, helping you enjoy the dance floor for your entire reception (and after the honeymoon, too!). Ultimately we can build a custom package to fit your needs, tailoring the lessons to your goals and schedule.

Don't wait until the last minute to contact us: it's never too early to get started!

Thanks for reading, we hope you found something you liked. Until we see you again, happy dancing!
30 W Main Street, Suite C, Christiansburg, VA 24073 - 540-382-8782
www.SapphireDance.com